As something a bit different Arkwright are at Scalemodels Scalextric. Everyone got a practice run, before a series of 5 lap races and a race against the clock (as many laps as possible in 3 minutes). The best was 12 laps by Chris Plumb!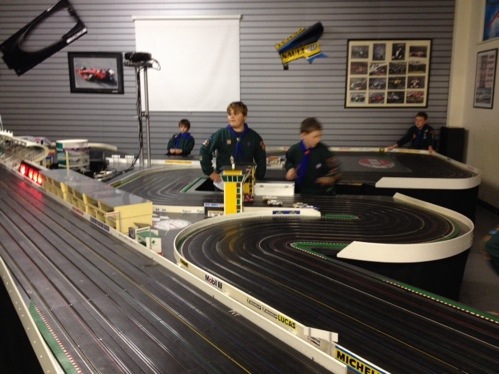 The top 5 cubs:
5th Alex
4th Tom
3rd Theo
2nd Charlie
1st Adam M
They went in to a championship Grand Prix of 10 laps round the circuit. The top three made the podium.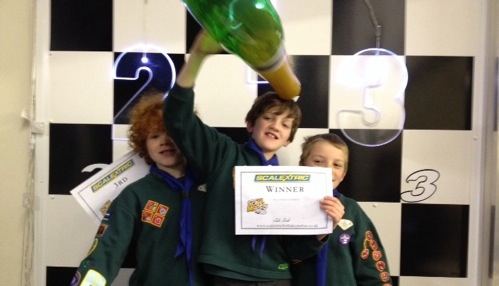 At the end everyone got to stand on the podium because they are all winners!